There's a new stuff pack for The Sims 4 coming just in time for halloween: The Sims 4 Spooky Stuff. The new pack is coming September 29th an adds a wide array of spooky new objects and costumes.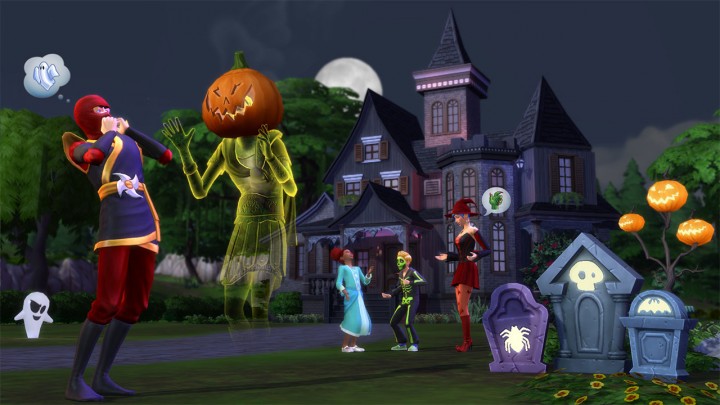 Transform your Sim's home with ghoulishly fun decorations, including creepy paintings, spider webs, and all manner of tattered furniture. Want to temporarily (or… permanently) turn your Sim's home into a creepy house of horrors? Go for it.

The Sims 4 Spooky Stuff includes two new gameplay objects: the mischievous Spooky Candy Bowl and a new Pumpkin Carving Station. Your Sims can make festive works of carved art, creating the jack-o-lantern of their dreams. And once they're done, Ghost Sims can take a candle-lit pumpkin, put it on their head, and haunt up the night!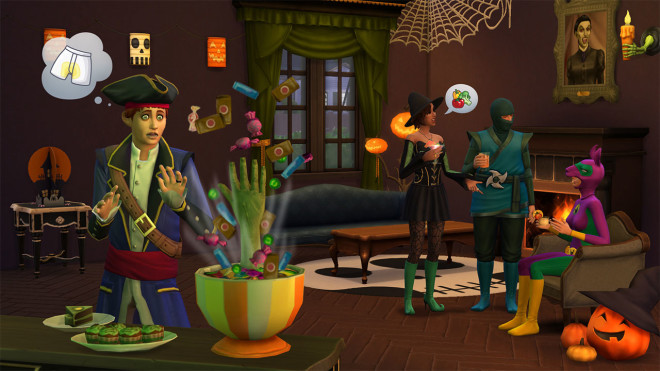 Personally, I'm really excited about the new ninja costume.