EA are really pumping out these stuff packs, aren't they? The next one is called The Sims 4 Cool Kitchen Stuff and, as the name suggests, it is going to include new kitchen items. Designer counters, ice-cream makers, high-end appliances and new clothing will be included in the stuff pack when it launches on August 11th.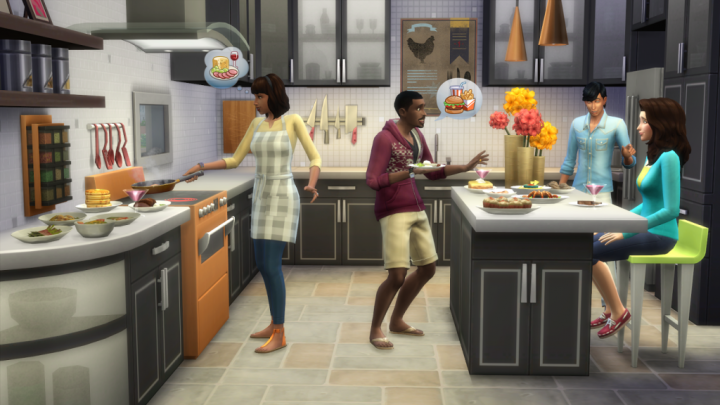 There will also be a free update to The Sims 4 that will add dishwashers to the game, even for those who choose not to purchase this new stuff pack.
Cool Kitchen Stuff has everything you need to upgrade your Sim's kitchen, with new, sleek appliances and furnishings meant to help give the room a modern flare. From stylish cabinets with frosted glass doors to new stainless steel appliances, the stuff pack is filled with awesome new items to totally reinvent your Sim's kitchen. Your Sims will look good as they create new delicacies thanks to new hairstyles and apparel perfect for any chef-to-be.

But besides making things look cooler, your Sims will also have a lot more cool stuff to do in the kitchen. With the new Ice Cream Maker, your Sim can make ice cream, gelato, or soft serve! Better yet, your Sims will be able to garnish their ice cream with a variety of toppings. Banana slices, whipped cream, sprinkles and more – your Sim's sweet tooth will be fulfilled. There are 30 flavors to create, some of which might leave your Sim with… unusual abilities.

Oh, and before you start to worry about all the dirty dishes these new creations will make, you should know about something else. The week before The Sims 4 Cool Kitchen Stuff releases, a dishwasher will be added to The Sims 4 for free** in an Update for all players!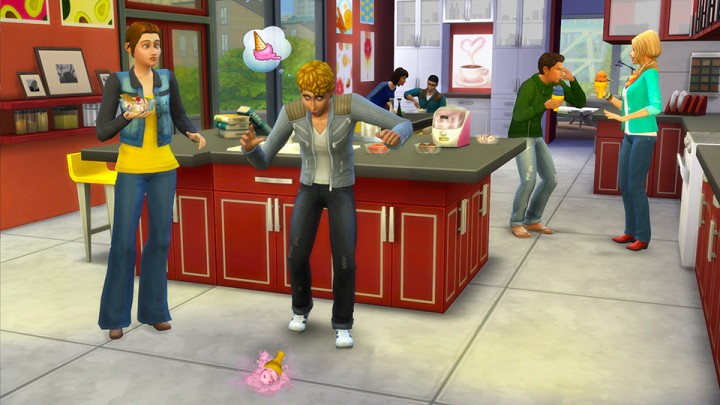 You can read the original announcement post at The Sims Blog.