EA have announced that The Sims 4 Movie Hangout Stuff is going to be released on January 12th. The new stuff pack will include objects to create your very own home cinema – either outside or inside – with a new giant screen.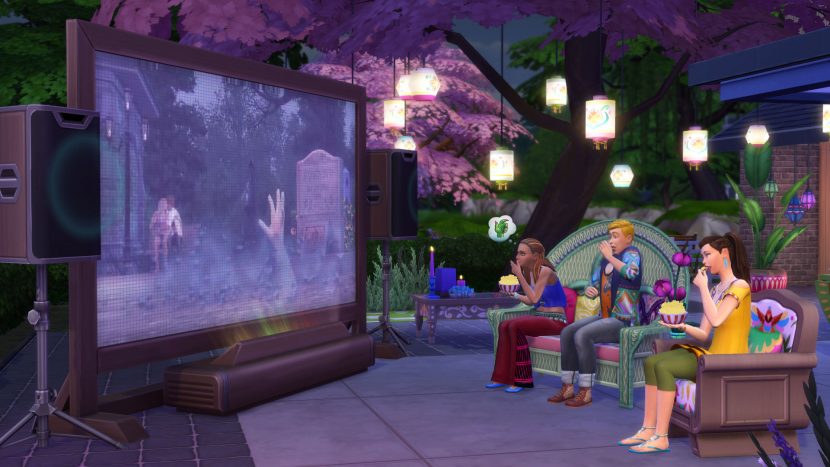 From the announcement post on the official Sims blog:
Key to any screening is an awesome screen, and the new Movie Projector Screen fits the bill. This new object is much more than an oversized TV – it's loaded with ten original films to watch, from action and comedy to romance and horror. There are even two family movies in case your Sim wants to catch a flick with their kids. Each tells a unique tale, and you'll be captivated alongside your Sims as they gasp in shock, cry over tragedy, and share a good laugh at the perfect punchline.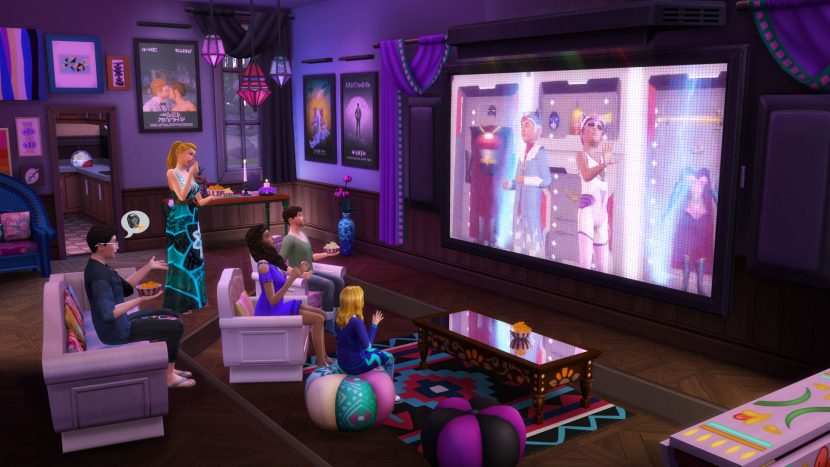 The stuff pack will also add a bunch of new furniture, decorations and an awesome-sounding popcorn machine! As per usual, the stuff pack will be available exclusively through Origin. Hopefully your Sims enjoy the new objects as much as mine will!