EA have officially announced that The Sims 4 Toddler Stuff will be coming on August 24, 2017. This new pack will contain new CAS items and several pieces of playground equipment.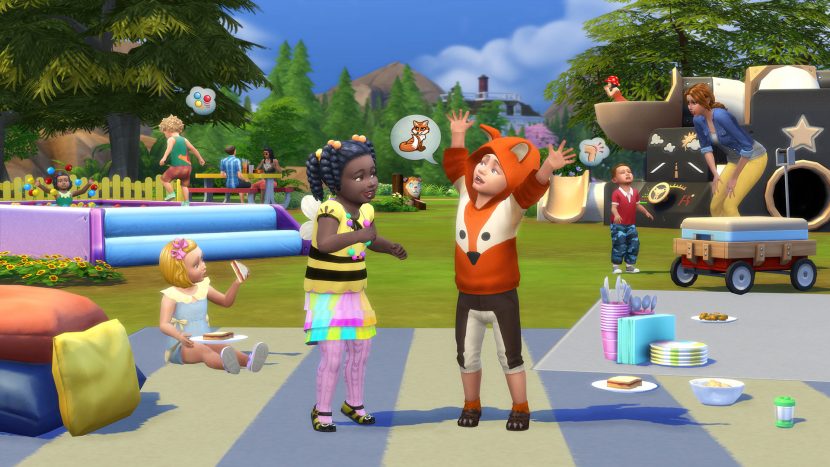 From the official blog:
The Sims 4 Toddler Stuff Pack provides a variety of adorable new outfits for you to enjoy. Whether dressed as cute little foxes, or sprightly fairies, your tot's imagination will run wild. But don't worry, clothing isn't just about play time. Your fashion-focused toddlers will enjoy a more stylish ensemble to fit their tastes, alongside new hair styles as well.

And what's a toddler pack without new tot-sized playground equipment?! From hopping into the ball pit, to scooting down their new slide, or scuttling through colorful tunnels, there is lots of fun to be had. In fact, they can even play make-believe while watching their new play structure turn into a pirate shipwreck resting on the ocean floor, or exploring the galaxy as an astronaut – the choice is theirs. You can even invite your neighbors' toddlers over for a play date! Let loose, make new friends, and let your Sim parents increase the fun through story telling, and cooking up the tyke's favorite foods.
The official trailer can be viewed below.