We've just uploaded a fully functioning archive of the Retail Sims website. The site specialized in custom objects for The Sims 2 that worked especially well with the Open For Business expansion pack.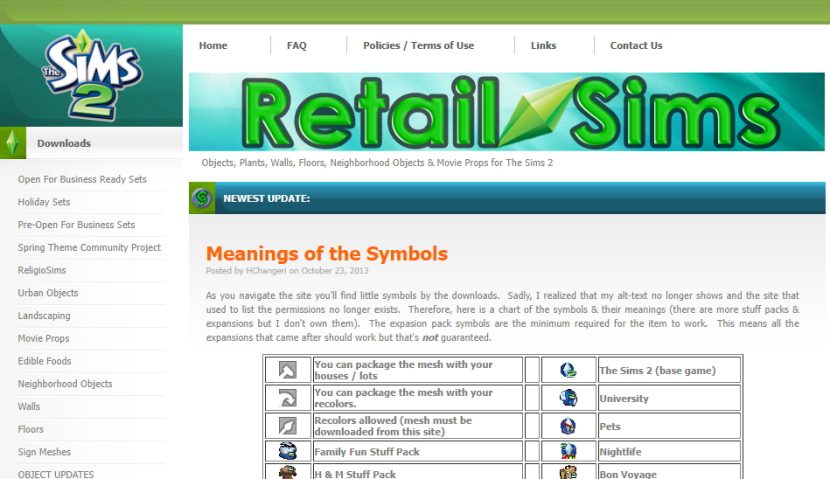 From the former Retail Sims owner:
Hey all, it's been a very long time since I created anything for The Sims 2. I don't intend to restart that hobby for several reasons. Since my husband's suicide in January 2019, I've had to cut back on my financial obligations. As such, I will be closing this site and selling the domain name. I had to use an HTML editor to make this post so I'm hoping this doesn't hose the site up more than it already it. Because it was created eons ago, I can't update it without entirely rebuilding it, which i don't have the time or desire to do. It's been a good run & I hope you all enjoyed the content. I know quite a few people still visit & download so I'm sorry to do this but I just can't keep spending the money to maintain a site with a non-functional code base.
The archive can be viewed here.