SimsVIP's Hayley Lauren explores how some of the new toddler objects can be incorporated into Parks, and offers a re-imagined Willow Creek park for download.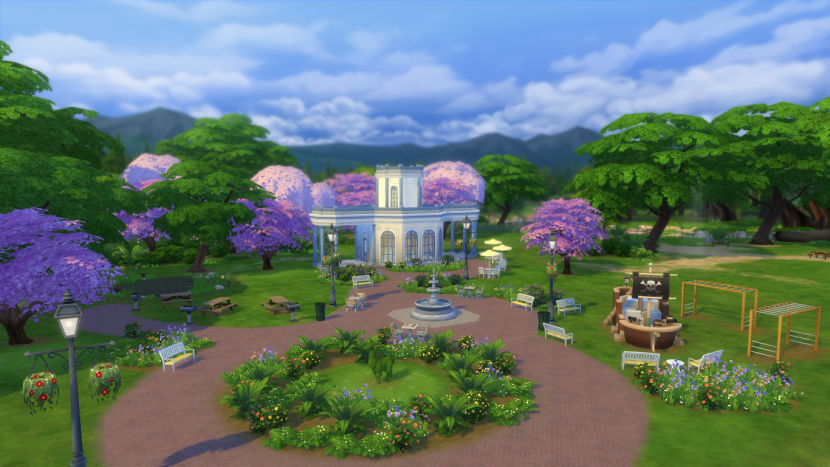 With the release of The Sims 4 Toddler Stuff, players have finally been able to get their hands-on Toddler play equipment for parks and outdoor spaces. No longer are your tiny tots resigned to the side-lines whilst their big brothers and sisters get to enjoy all the fun! There's only one problem: none of the games' premade parks are Toddler friendly. To give you some inspiration to take forward into your own game, I've renovated Magnolia Blossom, the Willow Creek park, and made it suitable for Sims of all ages!
The original post can be read here.