EA are giving away a SimCity game item in partnership with Nissan. The item can can be redeemed on Origin for the next six months. The Charging Station will be a new destination in player's cities where their Sims will drive their Nissan LEAF® cars in order to re-charge them. Once they leave the Sims will find themselves happier.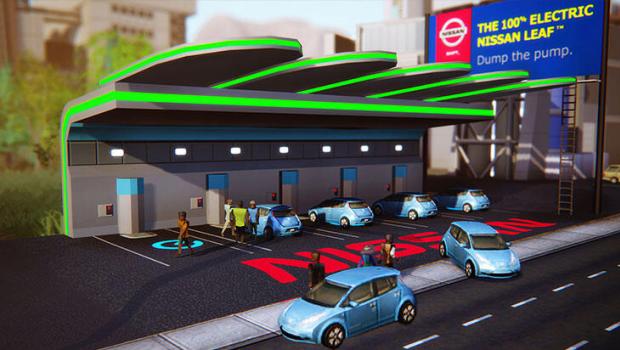 From the announcement thread:
Need an extra incentive to go green in SimCity? Maybe you need a little boost in the form of the new Nissan LEAF® Charging Station that is available today. This free in-game item is the perfect way to kick start your desire to create a city that will make you (and your Sims) happy. In the case of your Sims, In the case of your Sims, the Charging Station provides happiness to the Sims that use it and a onetime wave of happiness to the nearby businesses. Need another bonus? It produces no sewage or garbage. That's right! Green indeed.