Sick of waiting for creators to update their custom beds? Wait no longer, because the Sims 4 Studio team has released a batch fix so you can quickly fix them yourselves.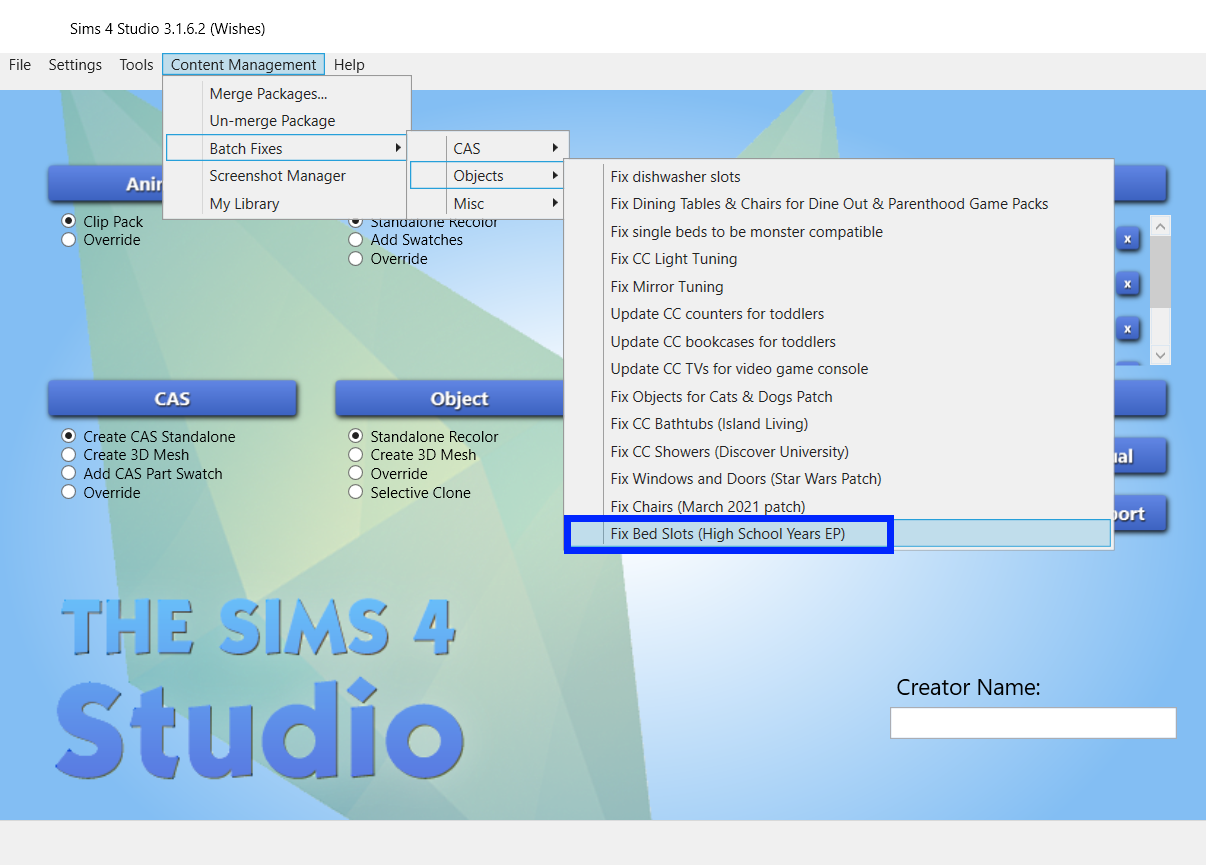 Via the S4S announcement:
Hi all, the High School Years expansion added pillow fights on beds. Studio's (Windows and Mac) batch fix updates CC beds so your Sims can pillow fight on them.

The batch fix has been tested on double beds, single beds, double mattresses on separated frames, and single mattresses on separated frames. If you encounter a bed or separated mattress that isn't fixed by this batch fix, please report this so the batch fixer can be updated to work on all CC items.