Sick of Sims walking halfway across the house to prepare food when there's a perfectly good counter next to the oven? Or doing the dishes in the bathroom when another Sim is trying to shower or poop? These two mods could be the answer.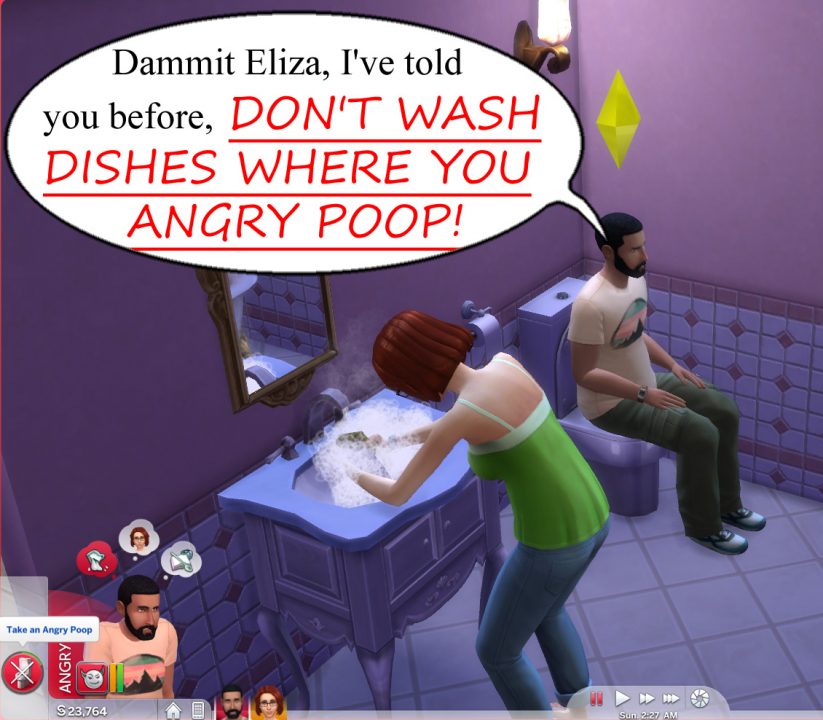 Via Mod The Sims:
This mod allows you to set individual sinks on any lot to enable or disable dish washing at that sink. Since it uses a script to setup the object states for the sinks, it should be compatible with any sinks in the game (even from expansion packs I don't have).

After installation, the default for sinks on all lots will be to NOT allow dishes to be washed at that sink (UPDATE: there is now a Default Enabled version for download). Simply click on any sink and choose Enable Dish Washing to allow Sims to wash dishes at that sink. The setting is saved along with the save game as it uses a standard object state to remember the setting.
Download Don't Prep Food Where You Angry Poop by scumbumbo
Download Don't Wash Dishes Where You Angry Poop by scumbumbo