Superstar custom content creator Peacemaker IC has returned from a long hiatus to share his incredible makeover of all of the Willow Creek community lots.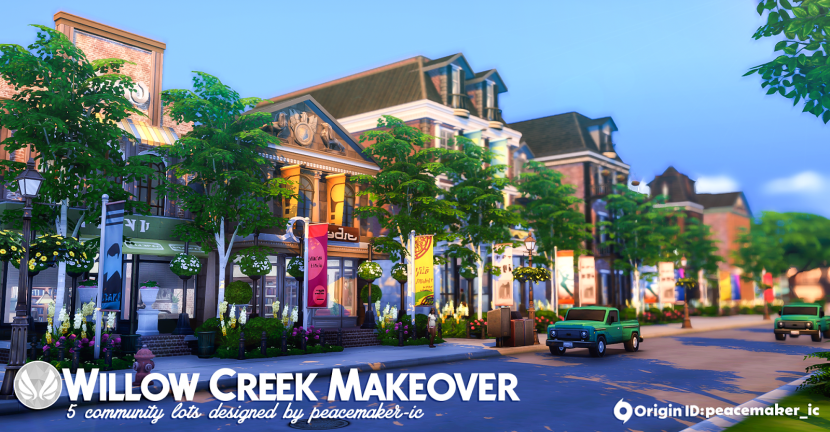 After a long absence due to work, I finally have some free time to share some of my creations I have that are sitting around. Because of cats and dogs, I am holding off on any object content sets due to the sheer amount of updating I am expecting will need to be done, but I have plenty of other things I can share. One of those is the community lots I built for Willow Creek. These are some of my absolute favourite community creations and I hope they find good homes to be enjoyed more.
You can view (and download) the individual lots from Peacemaker's blog.