The Sims 4 Spa Day Game Pack has been officially announced and is scheduled to be released on July 14th. The Sims 4 Spa Day adds a new type of venue; the Spa, a place for your Sims to unwind and relax.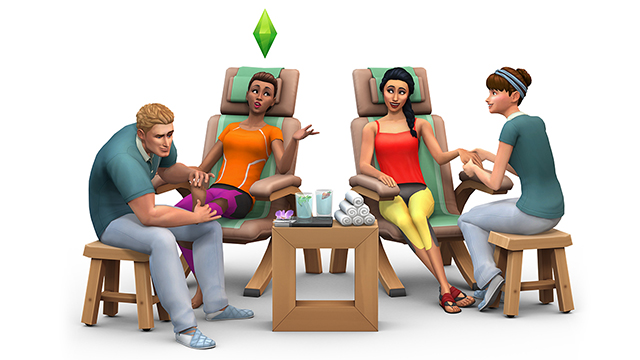 There's a lot Sims can do once they get to a Spa. They can hang out in a sauna or WooHoo in a sauna, receive a relaxing massage or soak up the earth in a mud bath.
Sims will also be able to increase their new Wellness skill by giving massages, doing Yoga, and meditating. Higher wellness skills will unlock new activities, interactions and supposedly a special reward that EA are yet to announce.