The Sims 4 Parenhood has been officially released for PC and Mac. It's available to purchase through Origin and contains new clothing, objects, and interactions.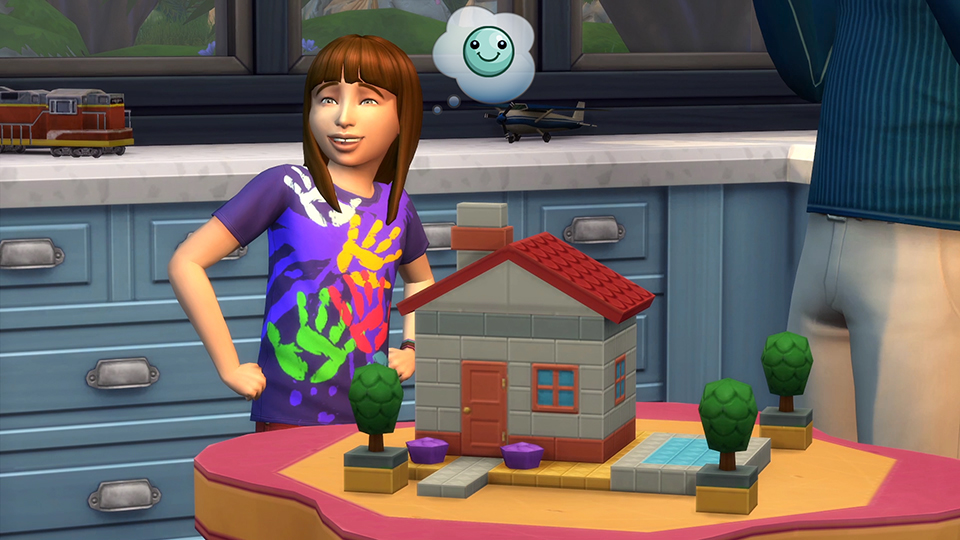 By far the coolest object in The Sims 4 Parenthood, and one of the coolest we've ever done, is the school project. Children and teens will be sent home from school with new school projects. They're like extra credit, going above and beyond homework. There are several projects, including an architectural bridge and even a backyard rocket. Even better, there's a wide range of outcomes, including a shoddy, sputtering volcano, or a magnificent two-stage homemade rocket.

Another emotional favorite for me is the sack lunch. My mom used to always pack me a sack lunch every day for school. It's one of those significant touches that really show the day-to-day work of a parent – and it's a wonderful Simsy touch.

Children looking to flex their creative muscle can build with blocks, even with their siblings or parents, to have a blast and create wondrous, blocky shapes. Or, children with the new teddy bear doctor play set can practice with their stethoscope to listen for its fluffy, cotton-stuffed heart. It's so dang cute!

There are other great story objects, like the family bulletin board for leaving notes and setting curfew, or the journal, where teenagers can leave their innermost thoughts (for their jerk older brother to find!).
Pets next, please.