Janine Hawkins at Paste Magazine has reviewed the new sims expansion; The Sims 4 Get To Work: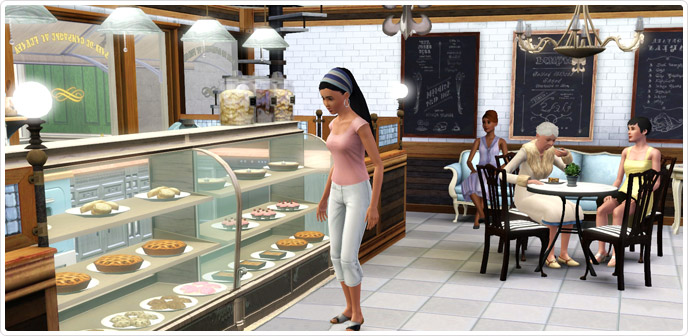 This retail system is much more robust than I expected it to be, and it works perfectly with traditional stores and even retail art galleries. But I didn't want to run a traditional store or a retail art gallery. I wanted a bakery, just like the ones in the trailers. Unfortunately the systems as they stand are just so ill-suited to the idea of a bakery or a cafe that it's not something the marketing materials should be leading with. It feels more like the bakery features were modded in by a clever fan, and if that were the case it would be so much easier to overlook the brokenness of this setup.
The reviewer encountered many of the same problems that I did. The retail system is fantastic, but it just doesn't work well for service based business. Hopefully EA addresses these problems in future patches.