Those rumors of a restaurant-themed Game Pack for The Sims 4 have come true! EA have announced that The Sims 4 "Dine Out" will be released on June the 7th. Sims will now be able to visit restaurants on community lots for a fun night out. Players will the Get To Work expansion will also be able to start their own restaurant business for fun and profit.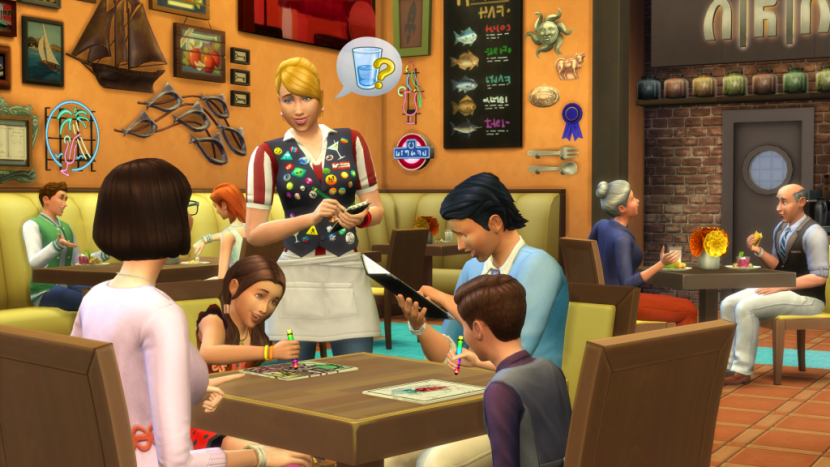 From EA's announcement blog post:
"Whether you take your Sims out to a relaxing dinner either solo or with loved ones, be sure to try the new experimental foods. And if your Sim isn't too adventurous, no need to worry, their favorite dishes will also be available to order".

"Additionally, Sims can now try their hand at owning and running their own restaurant, as well as customizing the venue to be a cool hole in the wall or upscale dining experience. Either way, with the new Host, Waiter, and Chef stations, taking care of your customers will be a breeze".
The results from our survey last year discovered that restaurants were the third most wanted feature missing in The Sims 4. Yay to EA for finally coming though!