Today is, as far as we can tell, not April Fools Day. Nevertheless, EA have decided to prank Sims 4 players by pretending that there's a Star Wars themed game pack that's about to be released. We know it's not real because there's no way a competent company could think that people who are explicitly chosing to NOT play a Star Wars game are suddenly going to change their mind because someone in the marketing department decided to put "The Sims 4: " before the game title. How gullible do they think we—
I'm being told it's 100% real. Sweet baby Jesus. Alright, let's do this…
---
EA has just announced that The Sims 4: Star Wars™ Journey to Batuu is going to be the next Game Pack! The game will drop your Sims into the conflict between the Resistance and First Order on the new world of Batuu.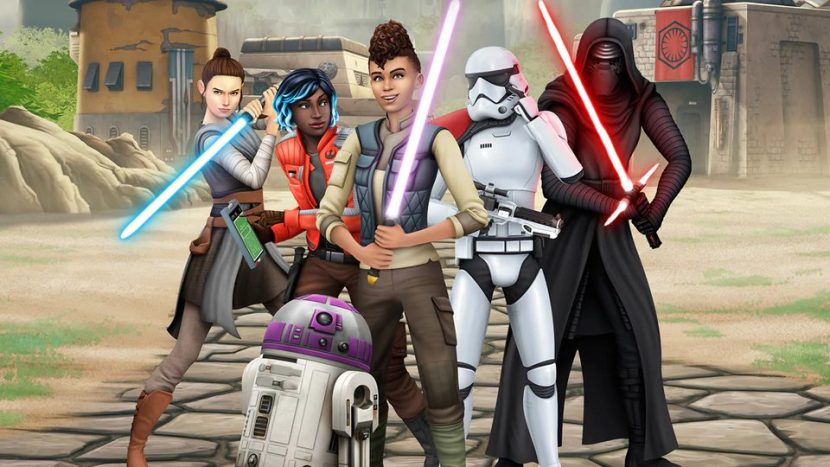 The pack will include Sim versions of your favourite character from the Star Wars films, new locations, costumes, accessories, transportation, drones, and even lightsabers!
From EA's press release:
In The Sims 4 Star Wars: Journey to Batuu, players will leave their homes to travel to the planet of Batuu where they'll have to make a choice on which faction to work with, as the actions their Sims take will lead to control of the Black Spire Outpost. Sims can choose to support Rey and Vi Moradi as part of the Resistance, pledge loyalty to the First Order under Kylo Ren or shift their focus to gaining credits with Hondo Ohnaka and the scoundrels. As Sims embark on exciting missions, they'll increase their reputation, unlock new artifacts and one-of-kind clothing, customize their own droids and create a coveted lightsaber. After players leave Batuu and return home, they can even bring back some of these items, like their lightsaber, to enjoy with other Sims they've already create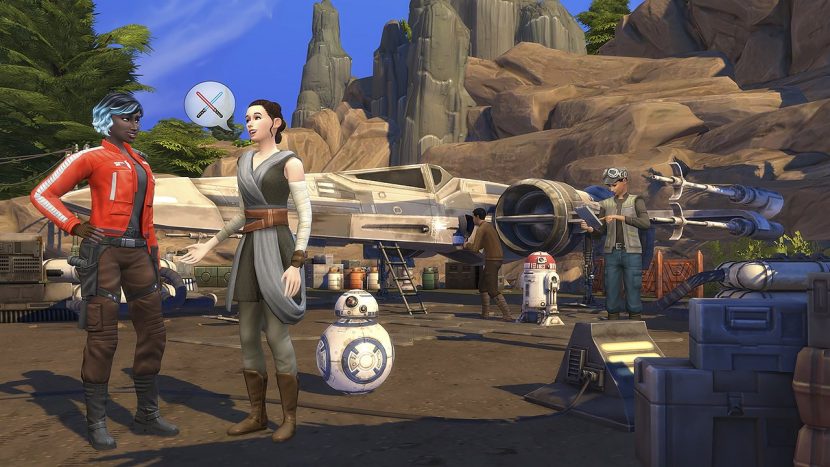 The Sims 4: Star Wars™ Journey to Batuu is currently en route from a galaxy far far away and is expected to arrive on September 8th.
You can check out the official game trailer below: