When The Sims 4 Get To Work was first released well over a year ago, numerous reviewers (including us) reported that the game's retail system simply didn't work correctly.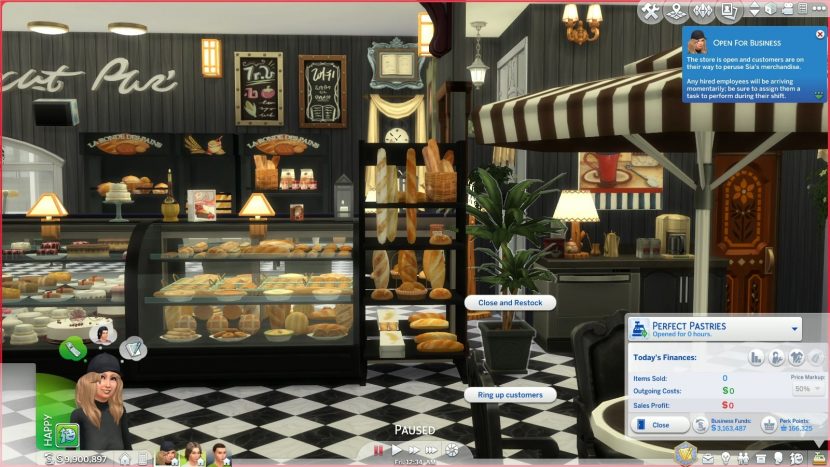 ModTheSims user scrums, invariably known as Judy, has released a new mod pack that adds new interactions and tweaks to the retail system to make it run more effectively and realistic.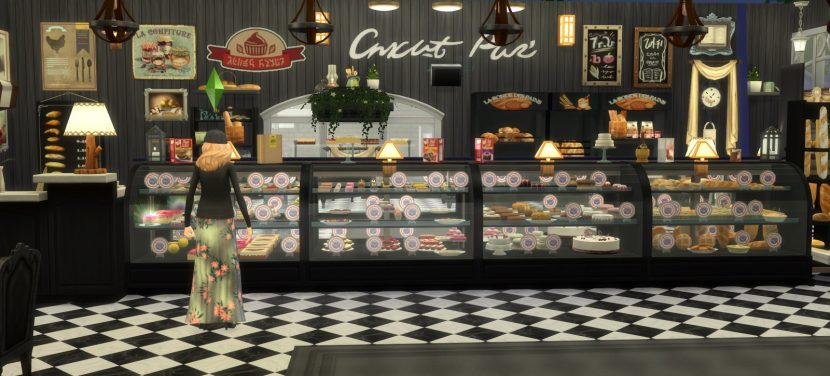 The enhancement pack contains three individual mods.
Purchase Intent:
It sets purchase intent amount to 65 – replacing the staggered amounts and is independent of mark-up. My testing has resulted in 1 to 5 customers choosing to buy at any one time at 50% mark-up without any sales chat. Personally, I find the idea of sales people in a bakery a tad unrealistic
No Dirty Retail:
It sets the statistic_change to 0 so retail shelves will never get dirty.
Retail Palm:
This is a clone of the base game's potted palm plant decoration. It can be found in Decoration – Plants next to the original.

This plant has its own custom tuning and two interactions:
Close and Restock – the store is closed (if open) and the selected sim starts automatically restocking a minute or so after the interaction is cancelled in their queue. Using the action when the store is closed will still start the sim restocking. The sim is given the buff_AutonomyMod_Retail_Employee_Restock buff.
Ring up customers – available when the store is open, The selected sim will concentrate on ringing up customers. The sim is given the buff_AutonomyMod_Retail_Employee_RingUpCustomers buff and the buff_AutonomyMod_Retail_Employee_Restock buff is removed. Additionally the sim will not chat or smell food when ringing up
With these mods installed, the customers that visit your bakeries will select and purchase goods almost immediately; then be rung up by a cashier quickly and without interruption. The game's retail system will finally work more like real life – that thing these games are supposed to simulate.
The mods are available for download from ModTheSims