EA have released the Holiday Celebration Pack to celebrate the festive season! It's available for free on Origin and includes new decorations and clothing options.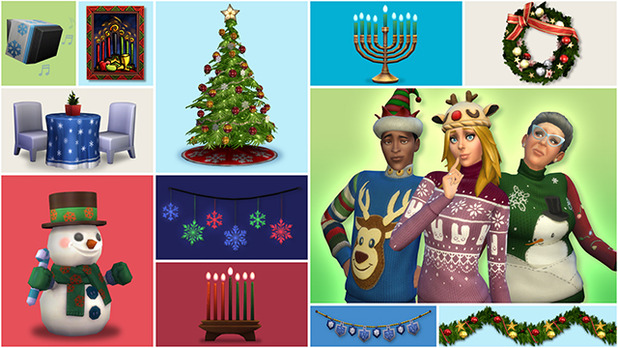 Decorate your Sims' home with all sorts of awesome holiday-themed items. Bundle includes: Menorah, Kinara, Table Cloth Recolor, Snowman Lawn Ornament, Christmas Tree, Christmas Lights, Kwanza Painting, Christmas Garland, Hanukah Garland, Wreath, and Holiday Wall Speaker.

Festive wardrobe items. Dress to impress with some of the best holiday attire around. With this bundle, you'll get three unique ugly sweaters, an Elf Hat, and a Reindeer Hat.
Keep an eye on our community finds for more Christmas themed downloads for The Sims 2, The Sims 3 and The Sims 4.