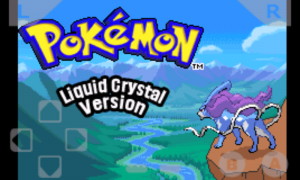 Pokémon: Liquid Crystal is a ROM Hack developed for the GameBoy Advanced system by a non-Nintendo affiliated developer called LINKANDZELDA. It's a complete remake of the Original Pokémon Crystal game from the GameBoy Color, using Pokemon Fire Red as the base. The story is similar to the original Pokemon Crystal, with the addition of new events and even a brand new region to explore.

Experiences and Events
Pokemon Liquid Crystal allows you to explore Johto and Kanto, just like the original Pokemon Crystal game. There are even extra hidden area's, secret caves and open oceans – you can literally surf between regions and discover secluded islands.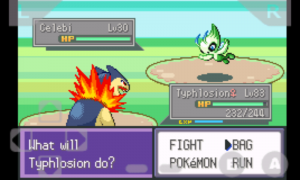 Pokemon Liquid Crystal incorporates many of the events from the TV series that wasn't in the original generation II games. Highlights include a Celebi encounter in Ilex Forest and a jaunt around the Orange Islands.
The game introduces several new rivals who you challenge throughout the storyline. There are also encounters with several crime groups, including Team Rocket and Team Saturn – plus plenty more.
Graphics and Gameplay
Every map from the original game has been refreshed with gorgeous new tiles and colour pallets. The game features a real-time day/night system, which transitions between morning, day, sunset, evening and night. You can even catch different Pokemon during different times of the day. Weather effects have been introduced too, including snow, rain, intense sunlight and thunder.



The battle scenarios have been revamped, drawing inspiration from Pokemon Pearl and Diamond. This includes a new experience system, more realistic damage calculation and themed battle scenarios, like sand, water and grass.
Collecting Pokemon
Pokemon Liquid Crystal contains nearly every Pokemon from generation one, two and three. It's possible to capture almost every Legendary pokemon at some point, including the Regis, Legendary beasts and Celebi.
Bugs and Gameplay Issues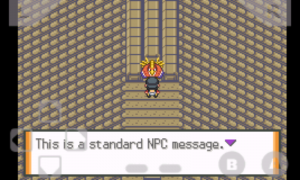 The people behind Pokemon Liquid Crystal aren't exactly professionals; so the game has quite a few bugs and odd glitches. There are occasional crashes, so it's a good idea to save somewhat frequently. The game also suffers weird tile bugs, odd dialog boxes and occasional awkward grammar.
Fortunately, none of the issues affect gameplay too much, and they're generally fixed as soon as the developers are alerted.
Installing Pokemon Liquid Crystal
The game is provided as a .IPS file which can be downloaded here. This file format is often referred to as a ROM patch.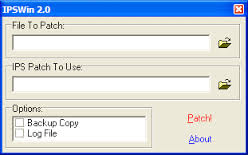 You also need a copy of Pokemon Fire Red and a ROM patching utility. There's a great list of tools here, I've personally had good success with IPSWin.
Patching tools will allow you to open an existing ROM file and then patch it with the contents of an IPS file. In this case, you need to patch a Pokemon Fire Red GBA file with the IPS downloaded from the Pokemon Liquid Crystal webpage. This will produce a GBA file that can be run on a GameBoy Advance emulator. You could even run it on Android using GameBoid.